*** Top 10 finance app in Italy ***
*** Top 10 finance app in the US ***
Ever found yourself looking for an easy way to keep track of those little debts and credits you have with your friends? Balances may be just what you were looking for!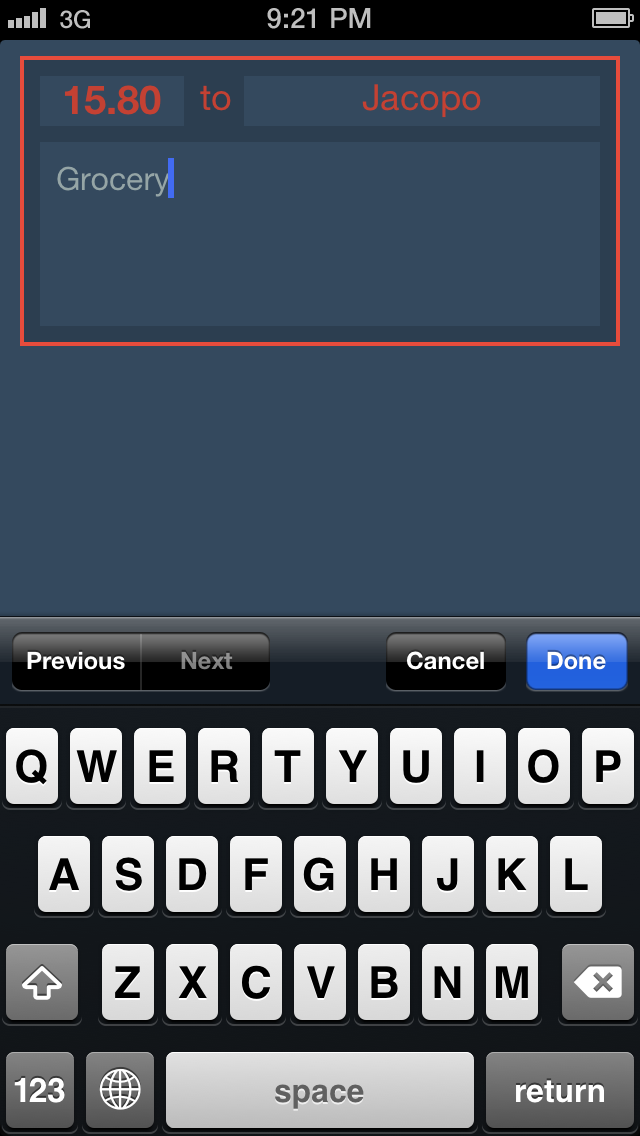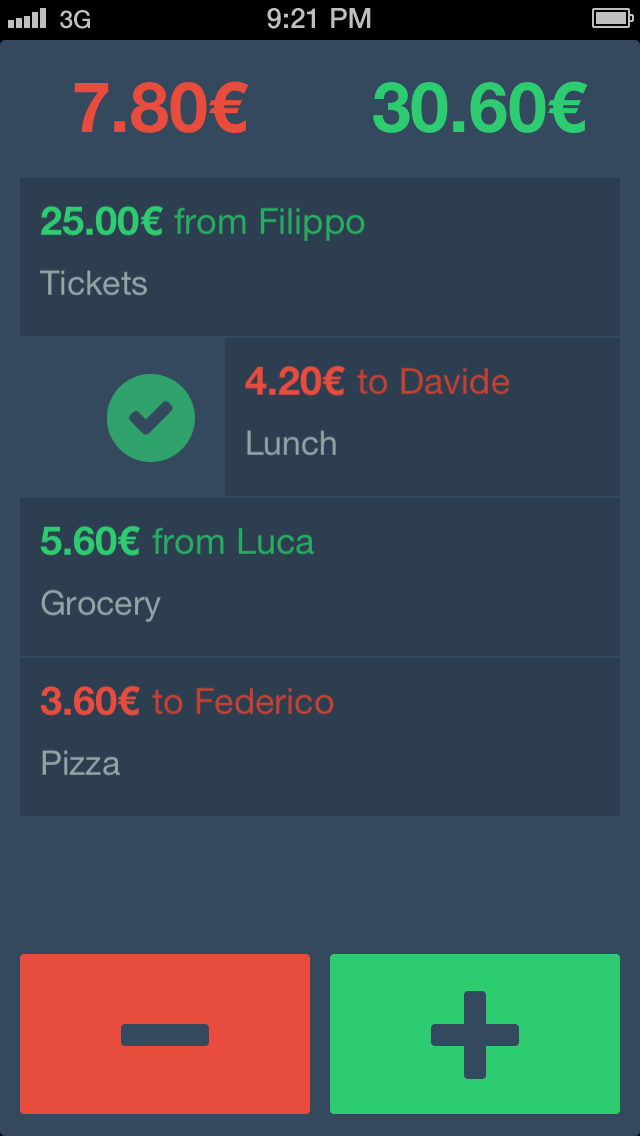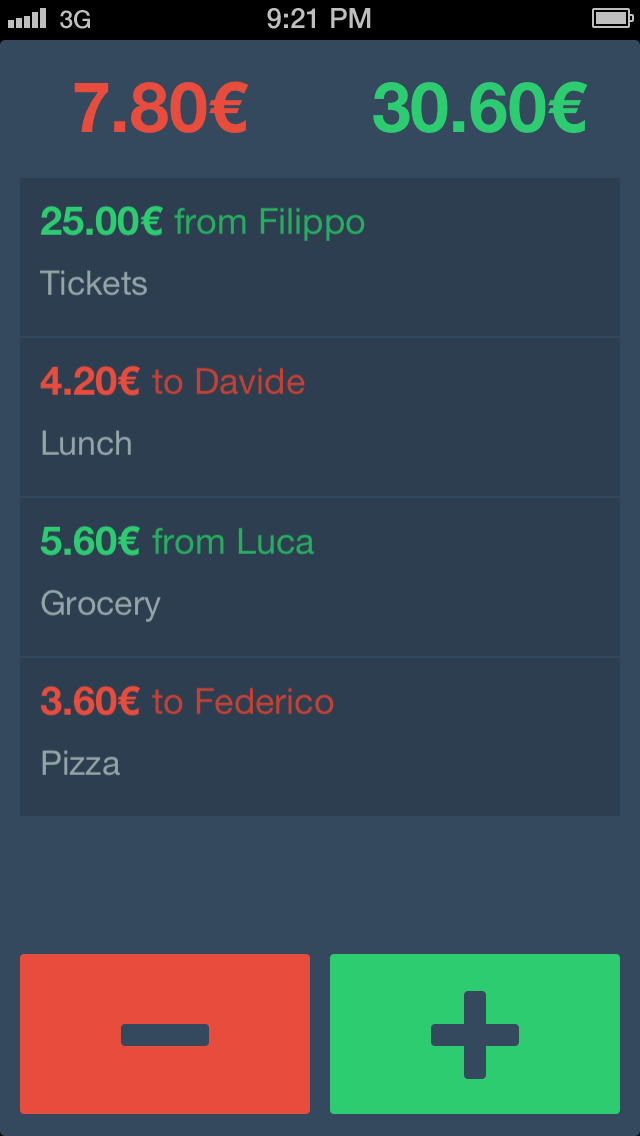 Designed with simplicity and efficiency in mind, Balances allows you to quickly take note of the money you owe to your friend or of the credit they owe you.
You can add debts or credits using the two main buttons: once one of them has been completed, you can swipe on it to the right to mark it as such. Never mind, though: you can always put it back on your list from the "Completed" section, by just swiping it to the left.
For every credit / debt, you can specify the amount of money and the person you have the credit / debt with. Additionally, you may want to add a brief description of every balance. You can also edit those details later by keeping a balance pressed from the main list.
It's time to throw away those sticky notes – Balances makes the task much easier to accomplish.
Give it a try today!