EvilFPV Micro Ghoul 100 – 2″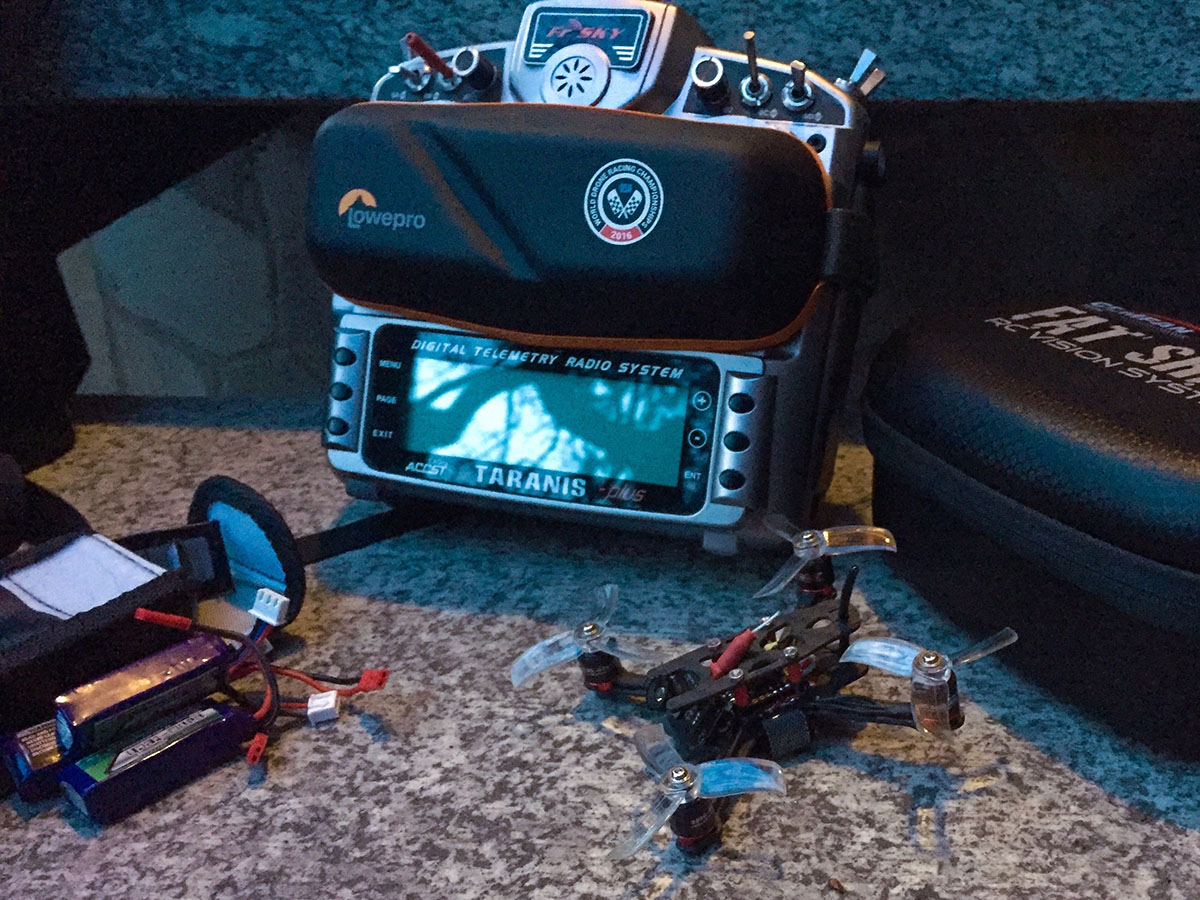 Frame: EvilFPV Micro Ghoul 100 – The Micro Ghoul 100 is the 2″ version of the Ghoul 220 5″ Freestyle frame.
Flight Controller: Furious FPV Racewhoop – The best 16×16 FC around, from the Furious FPV team!
ESCs: Furious FPV Fishpepper 5A 4in1 – 4in1 16×16 ESCs for a nice and clean build, perfect for 2″ at 2S.
Motors: Gemfan M0806 6200kv – Great little motors, they really work great with this setup.
Alternative Motors: Born To Be The Best 0806 6200kv – They are almost like the Gemfan ones, but with a standard prop mount.
Props: Gemfan Hulkie 2040-3 "Squared hole" for M0806 – Awesome durable and efficient props for 2″ quads.
Alternative Props: Gemfan Hulkie 2040-3 "Standard" – The standard version for the BBB motors.
FPV Camera + VTX: FXT FX798T – Decased and with dipole "stinger" antenna. To fit a CP you will need to remove it and soldering it back after assembly.
Receiver: FrSky XM – Great micro receiver from FrSky, but you can also use a R-XSR for diversity etc, or any micro receiver to suit your transmitter.
LiPo: Turnigy nano-tech 300mAh 2S 45-90C – Nice cheap LiPos with the perfect power to weight ratio for this setup.